This article is about the Quadstation. For other item please see List of Map Objects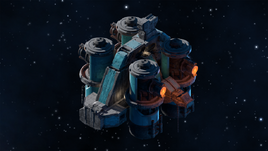 This Quadstation is capable of producing vast amounts of refined fuel. Stopping to fill-up would give any passing traveler an edge in traversing the stars.



---
Message Received when claimed : Your fuel has increased.
Effects : Give random amount of Fuel
Highest reward seen (Based on player experience) : +300


---