This article is about the Mineral Harvester. For other item please see List of Map Objects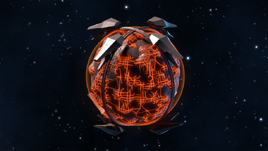 This ominous machine seems to be slowly gathering tiny bits of resources from a massive range. A small cloud of resources orbits around the device.



---
Message Received when Visited :
A bountiful harvest significantly increases your Industry score.
Effects : Give random amount of Industry
Highest reward seen (Based on player experience) : +27

---